Fishing on Lake Barkley is an angler's dream. A thriving population of crappie, largemouth bass, white bass, catfish, sauger and bluegill offer a challenge for fishermen.  Fishing is a year-round activity at Lake Barkley!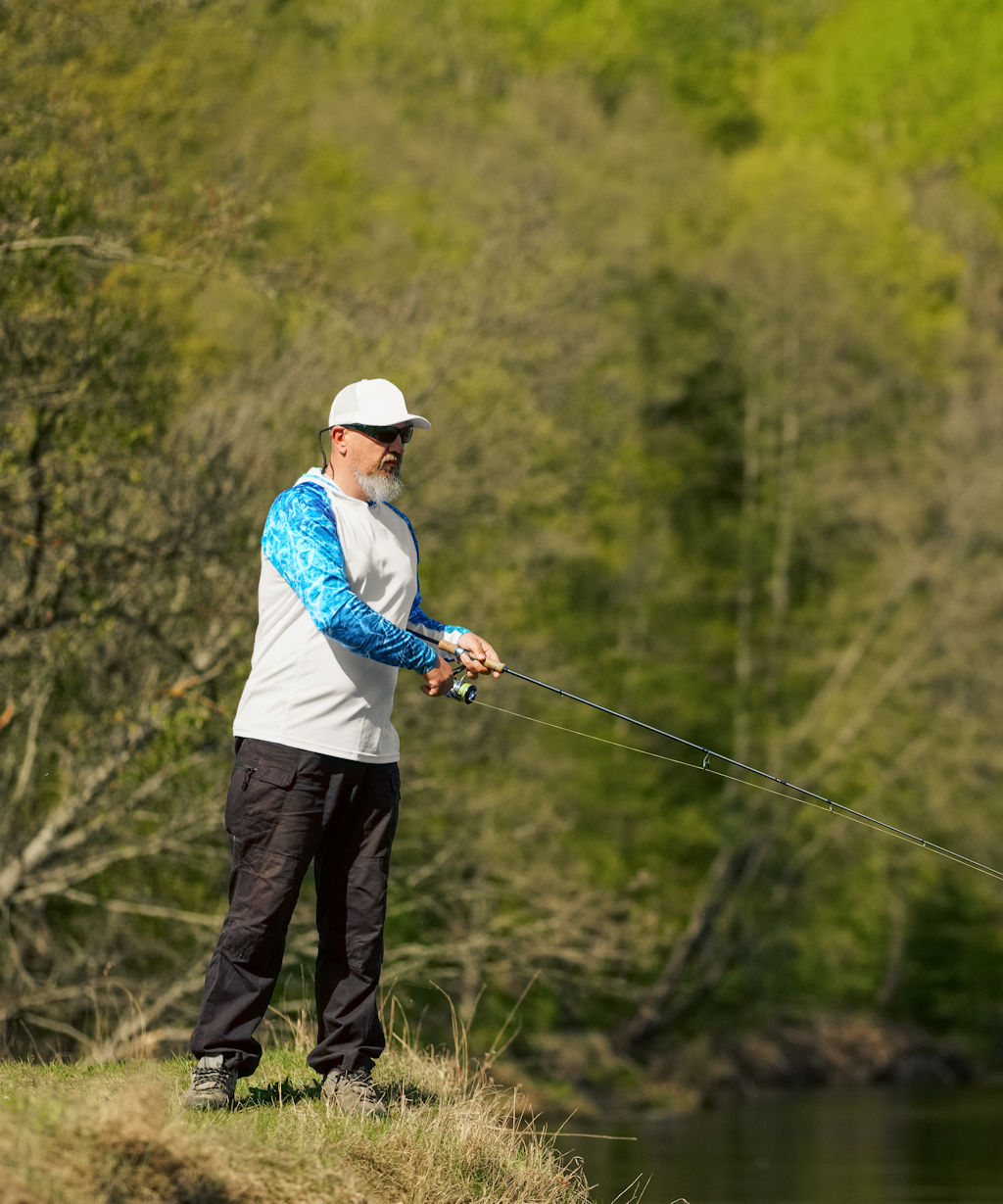 In early spring, crappie begin to move into the bays to spawn. An old wives' tale which seems to hold true says "Crappie fishing is best when the dogwoods are in bloom." During the spring spawn, crappie will move from deep to shallow water, and may be found in water depths anywhere from 6 inches to 4-6 feet deep.
May and June are typically the best fishing months on the lake. Crappie can still be caught post spawn and bass will be found on gravel points and around stumps. Catfish can be found on gravel points that taper off to a mud layer. Bluegill, which often spawn later, can be taken with grubs, worms, and crickets.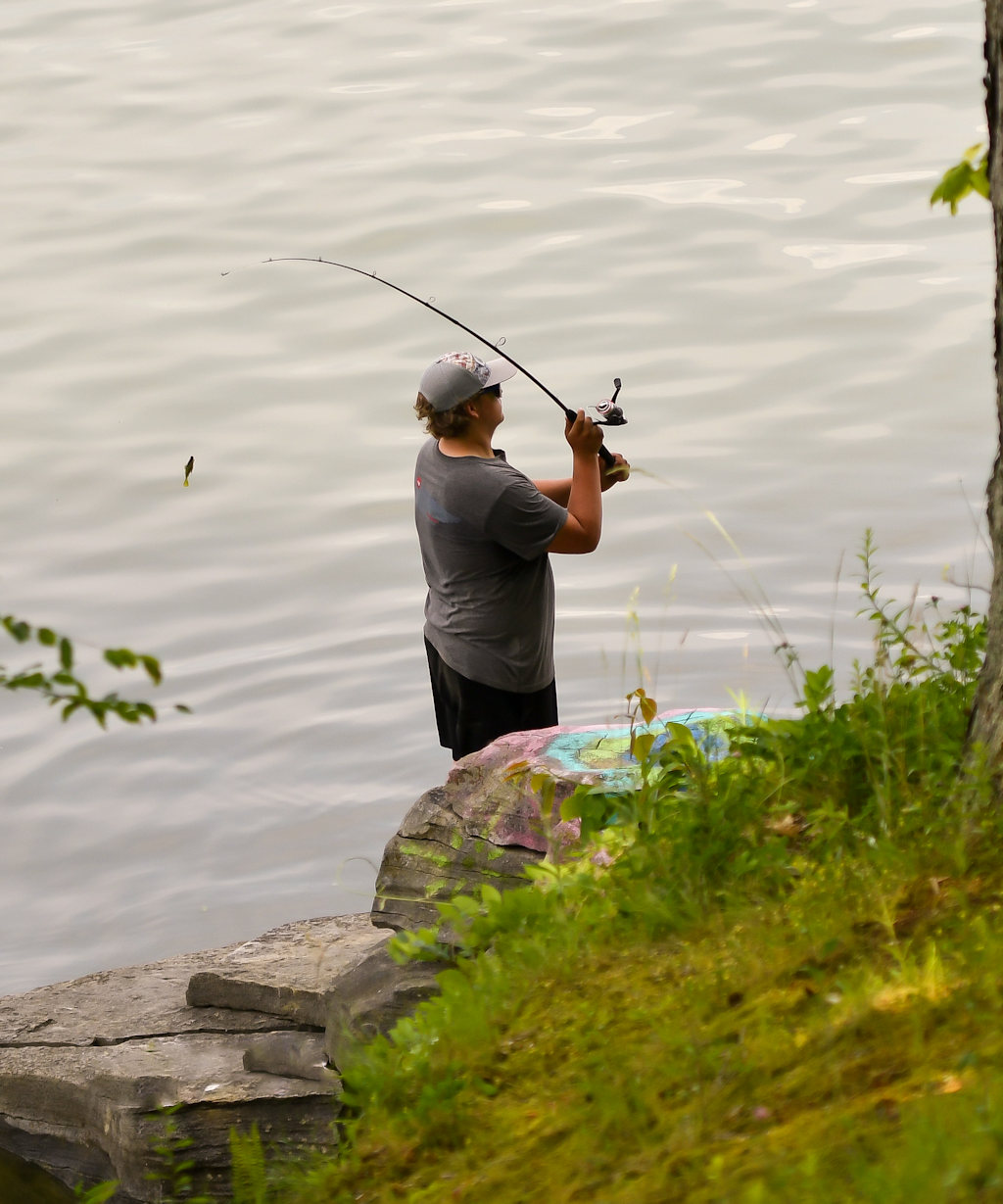 During July and August, the White Bass can provide fun and excitement for any angler.
Look for them to jump along the river drops and flats, and use a rooster tail, lead spoon, or top water lure to bring these aggressive fish in the boat.
Don't be surprised if you hook a largemouth bass while fishing the jumps. They are known to often travel in the same schools to feed.
Crappie anglers typically target midrange depths this time of year.  Catfisherman love the riprap areas, especially when current is being generated in the lake.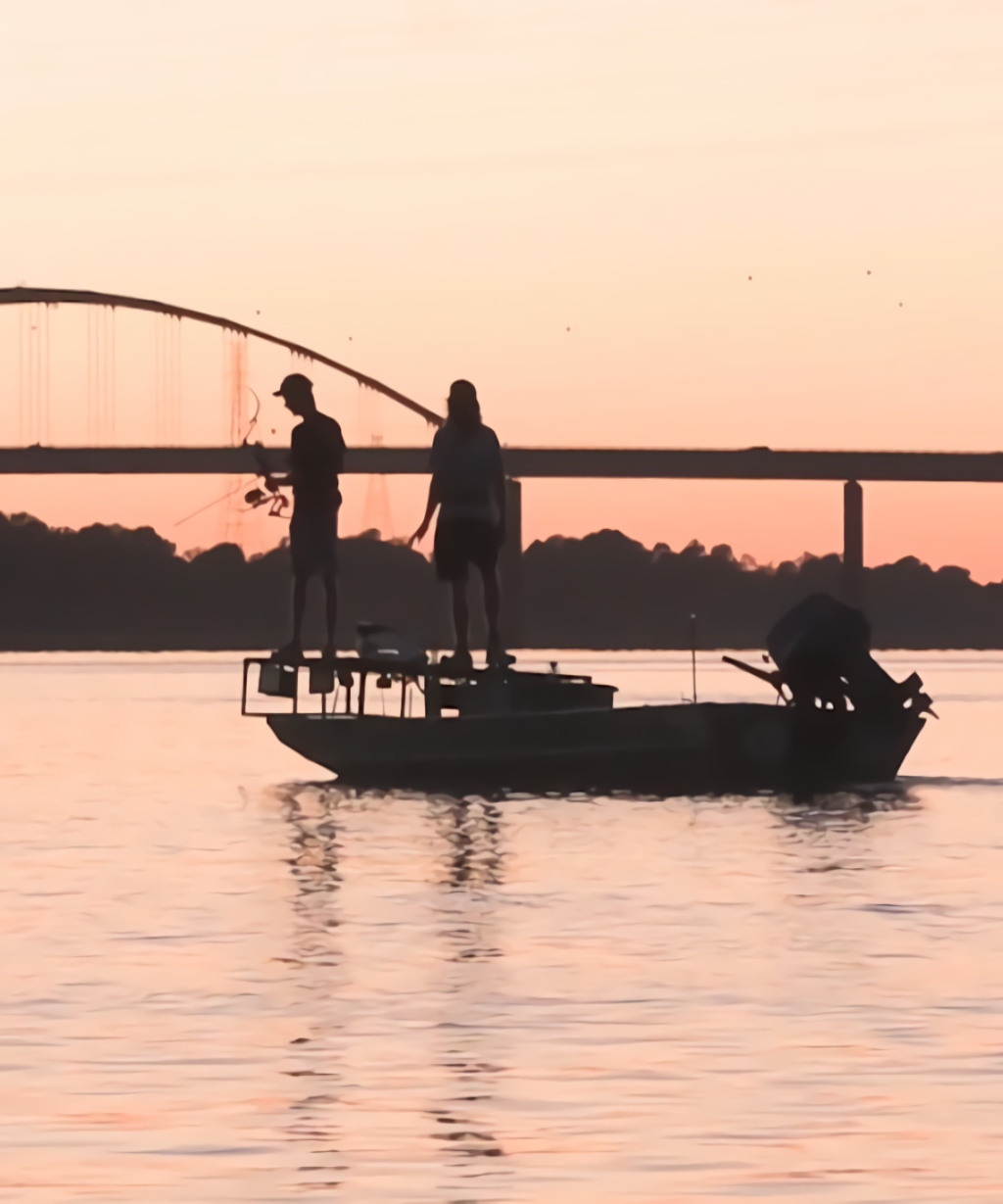 The peaceful shoreline and colorful fall foliage lend itself to some of the year's most scenic fishing. You can catch fish using spring fishing techniques.
Catch Largemouth Bass in the brush, tree tops, and on riprap. Crappie will normally make one more run to shallow water. Look for them in 5-12 feet of water near brush piles and brushy drop-offs.
To make your fishing experience more successful, consider renting a boat or booking a local fishing guide.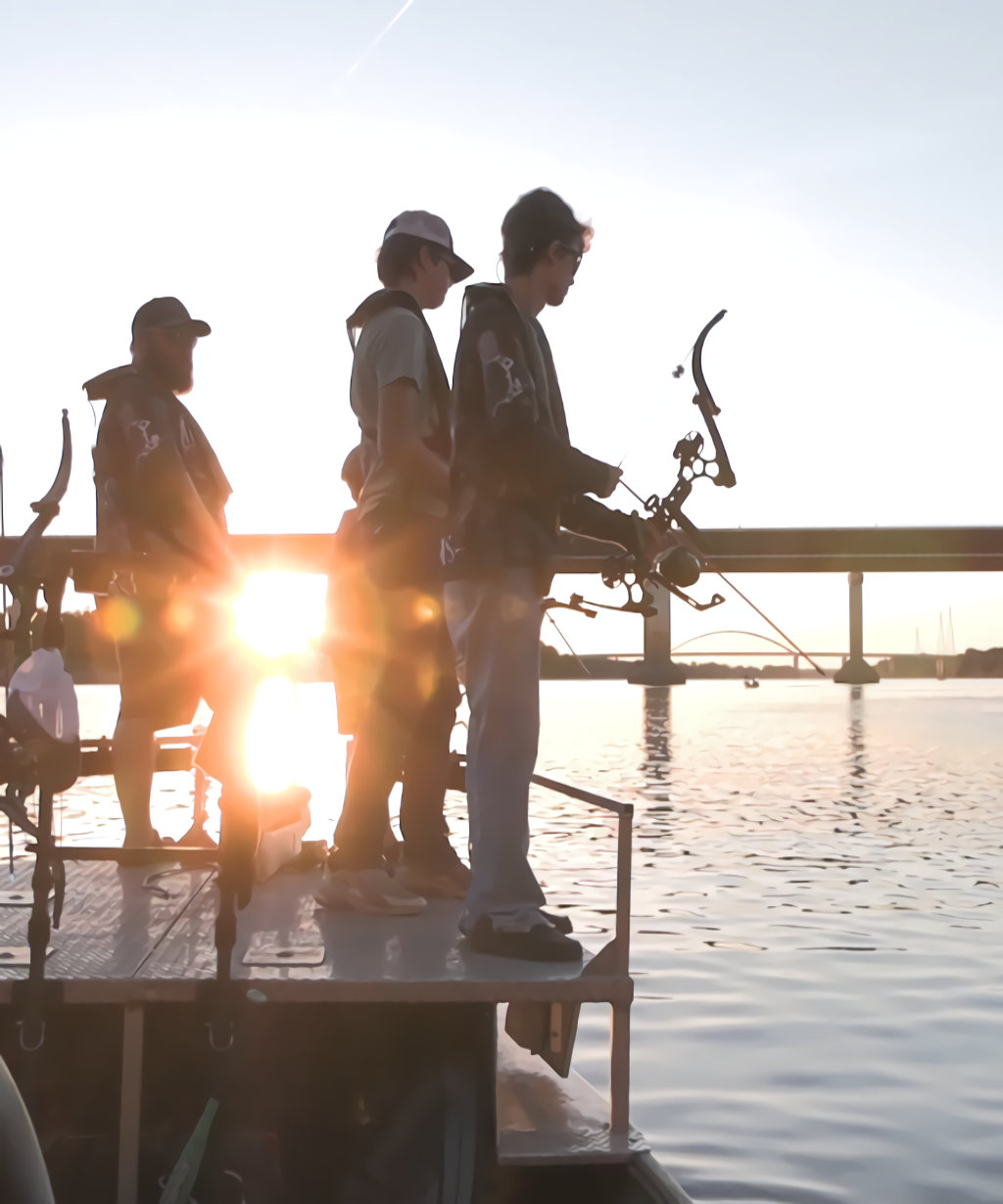 Winter can bring great opportunities for fishing on Lake Barkley.
Bowfishing is a popular way to catch fish on the lower Cumberland and Tennessee Rivers, below Barkley Dam and Kentucky Dam.  Carp is a popular target for bowfishing anglers.
Early Crappie fishing is a sure cure for cabin fever and the warmer days of winter often find anglers sitting peacefully along shorelines and in sunny bays and coves. Crappie can be caught by casting a curly tail jig or by dropping a minnow in a favorite brush pile.